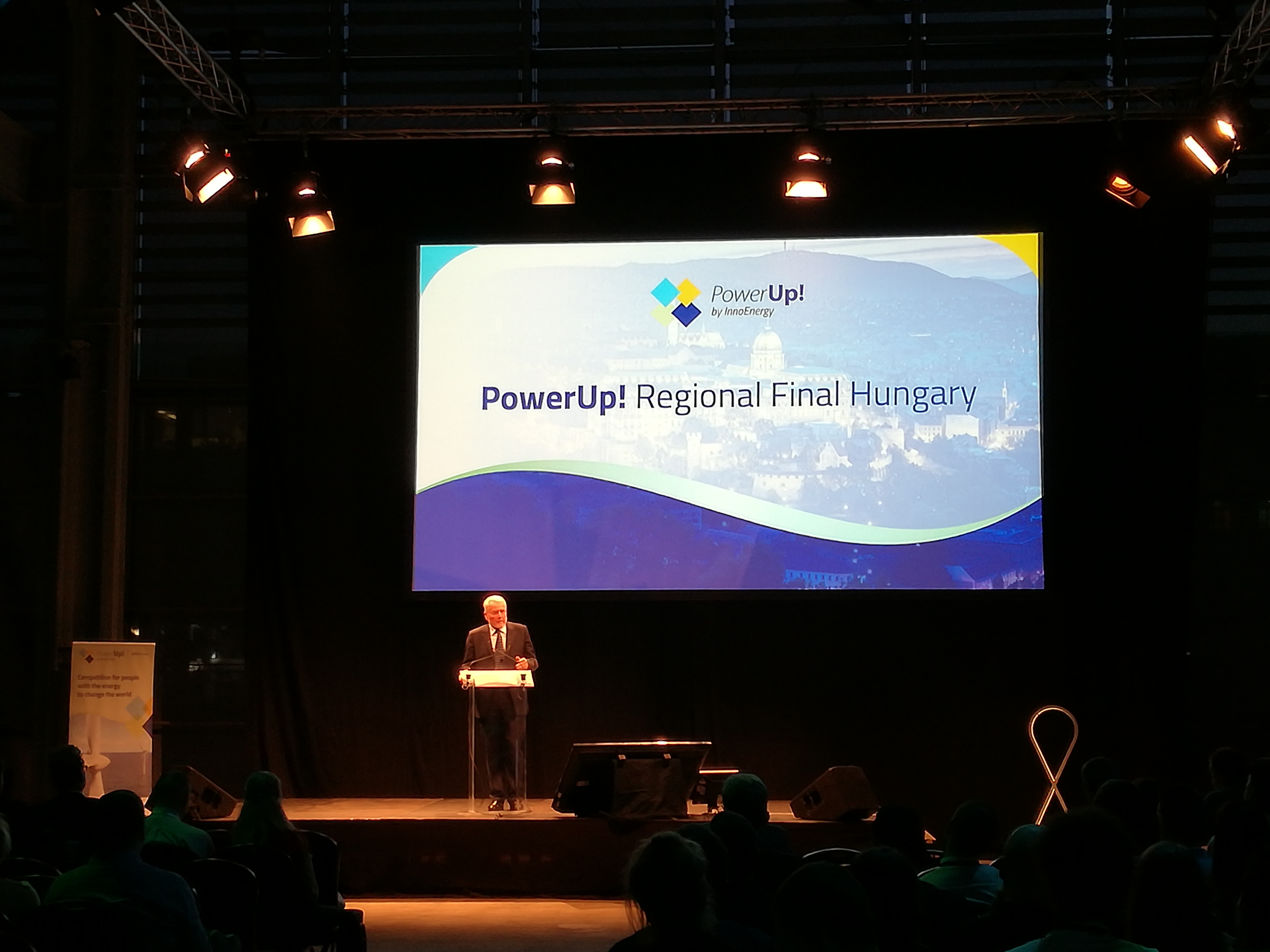 On the 16th of October, START2ACT participated in the Regional Final of the PowerUp! startup competition in Prague, and on the 17th of October, our project was present in the Regional Final held in Budapest.
START2ACT introduced its services and activities through networking and during a cocktail-party, where managers and employees of startups and SMEs could already sign up for our free startup mentoring program and on-site trainings for SMEs.
The event is relevant for START2ACT as PowerUp! competition is organised by InnoEnergy and aims to achieve an energy future for Europe by supporting and investing innovative ideas inthe energy sector. The competition was one of the 12 regional finals organised throughout Europe. Events will be followed by the Grand Final, where the winners of each region will present their ideas and compete for the 1st prize. START2ACT will be present at the Final as well in order to continue fruitful collaboration with PowerUp parterns and participants.
The event in Budapest started with the opening speech of Dr. Pálinkás József, President of the National Research, Development and Innovation Office and the welcome speech of Antonio Fysekidis, Officer for InnoEnergy at EIT. After that, Zsolt Winkler, Head of open innovation HUB at MOL held a keynote speech about their startup mentoring programme. Finally, Zsolt Kovács, CEO at EH Invest introduced the Startup Campus Budapest.
Nine startups got the chance to introduce their project and explain how their idea could be the way to sustainability. Each competitior had 4 minutees to convince the jury and the investors about the innovative power of their project.
The winner startup, HeatVentors has developed a heat storage system that uses a new green technologywith special phase change materials. Itallows it to not only be more energy efficient (+20% thermal energy saving), but also to occupy significantlysmallerspace.
Second prize-winner Platio provides a smart pavement mostly made out of recycled plastic. The sidewalk paving elementscan store solar energy which can be used to operate functions integrated into the pavement or nearby electric devices of public places, such as public lighting, traffic control systems and other energy consuming street contrivances.
The third place winner DimTech has created an intelligent control system that can effectively regulate the power consumption of public lighting and indoor luminaires by radio signals.

The START2ACT project is committed to helping businesses in all business sectors to get acquainted with and use green products and services developed by startups and innovative companies.
We are therefore looking for companies and startups that have developed an innovative energy efficiency product and would like to introduce it atone of our events, trainings or on our website to an audience in 10 EU countries.
If you are interested in this opportunity, you can apply at info@start2act.eu or through our social media platforms (Twitter,Facebook,LinkedIn).